We specialise in tailored, company-specific B2B communication. Our range of services includes all types of corporate communication: print, online and events. We offer expert advice and develop compelling concepts in collaboration with our customers. Our technical and industry expertise focuses on the same areas as those covered in our media, particularly architecture and trades, the world of work, and additionally science and technology.
We can prepare content for you at whatever level of detail is required, whether it is for a magazine or a newsletter, a specialist Internet forum or a popular science magazine. Our services range from the initial concept to final implementation and include all necessary consulting, project management, cost control, graphics and editing services.
We are always looking for opportunities to take a cross-channel approach. For example, all of our print publications also come in digital format, e.g. flip-page e-books, seamlessly incorporating a limitless range of digital features such as image galleries, animations and videos. These are 100% customisable.
MMCD NEW MEDIA are our experts for the development of target group-oriented digital media, with a special focus on video tutorials/e-learning. Interactive multimedia content has a much bigger impact on learners and a higher learning effect than plain text and images.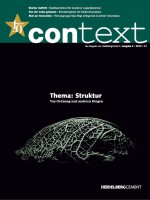 context customer magazine
Every issue of the customer magazine "context" features a different cover story informing readers about the projects, partners, products and customers of HeidelbergCement.
Four times a year, the customer magazine is sent to civil engineers, architects, planners and manufacturers.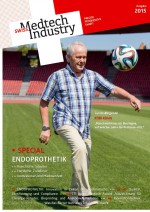 Swiss Medtech Industry
In collaboration with the editorial staff of the trade magazine medizin&technik, Konradin Relations devised the content and design concept and the editorial focus of the magazine "Swiss Medtech Industry" for the Medical Cluster, an association of Swiss med-tech companies.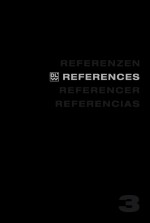 Armstrong Reference book
Packed with case studies, this reference guide from flooring manufacturer Armstrong provides inspiration for architects and interior designers. More than 200 pages long, it showcases a selection of international projects to demonstrate the wide range of possible applications for the company's products.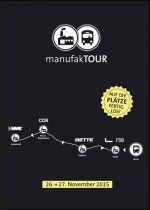 ManufakTOUR
The Konradin Media Group created this event format in collaboration with four companies, inviting forty architects on an exclusive two-day tour to visit companies and take a closer look at the production processes on-site. Architects and company representatives are given ample opportunity to network and deepen important relationships. The first tour took place in autumn 2015 in East Westphalia with support from companies Bette, COR, FSB and MWE.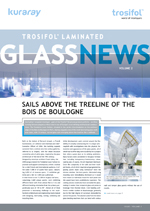 Laminated Glass News
This 16-page print newsletter from Kuraray is published once a year with a print run of 10,000 copies and is mailed to architects and engineers. The newsletter has had a makeover to give it more of a newspaper appeal. Konradin Relations is also in charge of project management, production and print.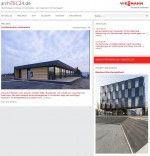 archiTEC24.de
The online magazine www.archiTEC24.de, which is geared to the specific requirements of architects, was conceived for the Viessmann company. The magazine includes monthly reports on reference projects written by expert architectural journalists. It also features the latest reports on various aspects of heating and air-conditioning technology.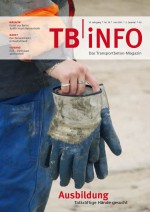 TB iNFO
This magazine of the German Ready-Mixed Concrete Association (BTB) is published four times a year and distributed to the association's members. Konradin Relations devised a contemporary design concept featuring new elements and fonts and consulted the customer also on the choice of paper.