Konradin Druck is your powerful partner for everything to do with printing. At the Leinfelden site near Stuttgart, almost 150 employees reliably process your print and media orders.
Our services begin long before the actual printing. It is entirely up to you to decide how extensive our services are:
From innovative prepress and a wide range of digital services to web or sheetfed offset and complete finishing, you will always find the service package tailored to your individual needs.
Konradin Druck is your specialist for
• magazines
• customer magazines
• catalogues
Find out more at www.konradin-druck.de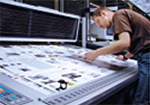 Thinking ahead
When it comes to realizing your print jobs, we are already keeping an eye on the requirements of the future. We always have the right solution and regularly introduce technical innovations such as "PressProof", the installation of colour-accurate monitors on all presses. This enables us to offer you an end-to-end monitor proof workflow. Production no longer requires additional paper proofs, offering you decisive time and cost benefits and also protecting the environment.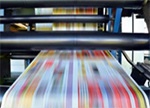 Digital print approval: teamwork-net
Our teamwork-net Internet portal allows for a fast and secure transfer of your print data and an uncomplicated handling of the correction and approval processes.
All parties involved have access to the current production progress at any time and from any location.
The result: simplified coordination, short throughput times, lower costs.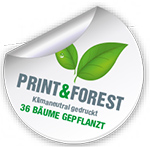 Ideas for sustainable print products
We attach great importance to ecological practices in all areas of business. In addition to the FSC®, PEFC and "climate-neutral printing" certifications, we also meet all the requirements for producing your print products with the "Blue Angel".
And through our Print&Forest climate project, you can compensate for the CO2 emitted by reforesting trees. We will be happy to provide you with a non-binding calculation of how many trees can compensate for the CO2 emitted during the production of your print product.
The conservation of resources is of high relevance to us even early on. We thus use the waste heat from our printing presses to heat our publishing and print shop buildings.
www.print-and-forest.de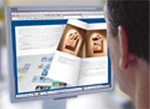 We look forward to hearing from you
No matter which offer you choose, you can always rely on one thing: intelligent media production that not only provides you with high-quality print products, but also the greatest possible time and cost savings in media production.
What do we have in store for you? Get in touch with us and find out...
We look forward to hearing from you.
www.konradin-druck.de