Also part of the Konradin Publishing Group is the printing company KonradinHeckel, a leading media production service provider and one of Germany's largest web offset printers. It operates from two plants in Leinfelden and Nuremberg, where our state of the art production facilities are able to print your jobs to the highest professional standards. In short, we deliver tomorrow's standards today. Our services include prepress, sheetfed and web offset, further processing steps, and all kinds of innovative ideas to enhance your print product. We specialise in magazines/customer magazines, catalogues and inserts.
For more information, visit www.konradinheckel.de.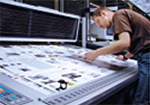 High-performance machinery
We operate five Manroland web offset presses: one 16-page, one 32-page, one 48-page and two 72-page presses. There is full compatibility between the two sites for all products and, thanks to our in-house production according to the offset printing process standard, a high degree of reliability is assured. With CO2-checked, FSC and PEFC certification, carbon-neutral, environmentally-friendly production is also guaranteed.

teamwork-net
Our teamwork-net Internet portal allows you to transmit your print data quickly and securely, to make corrections and to issue approvals. All those involved can check the current state of production at any time and from any location. The result: simplified approval, short throughput times, lower costs.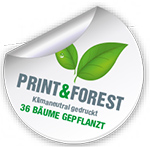 Print&Forest environmental project
Through Print & Forest we offer every customer the opportunity to obtain carbon-neutral printed products from us. We plant trees in Paraguay for each print job carried out under the initiative. The round Print & Forest logo, which our customers can have displayed on the cover of their publication if they wish, specifies the precise number of trees planted.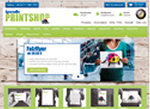 Effortlessly order printed materials online!
Thanks to the Konradin PRINTSHOP you can now order your bespoke printed materials online. From business cards and trade fair flyers through to full product catalogues, online you can find the entire range of services, including web offset printing. Even the shipping is free-of-charge. Trusted Shops certification ensures the safe and responsible handling of your valuable data. The free, integrated easyDesigner lets you create your professional documents online like a pro in only five minutes, without any previous design experience.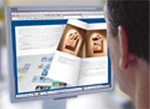 Innovative ideas to maximise your success
Use TurnPages – the ePaper with turning pages – to make the best possible impression. Its attractive turning pages function allows the look and feel of the printed product to be experienced online. If you want, you can take it further and add numerous further functions such as online shops.